Resident Panel: Finding Your Specialty Fit
There are many routes to choosing your specialty. And there may be several specialties that will provide you career satisfaction and success. So how do you identify the one or more specialties that best fit you?

In this session, you'll hear from a panel of current medical residents, representing a variety of specialties, discussing their specialty choice, the factors and considerations they grappled with, and how they ultimately decided the path they would pursue.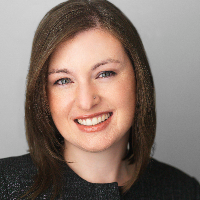 Kelly Stazyk (Moderator) Lead Writer/Editor, Careers in Medicine, Association of American Medical Colleges
Kelly Stazyk is the Lead Writer/Editor for the AAMC Careers in Medicine program, serving in this capacity for 13 years and in communications-related fields for more than 20 years. Kelly's experience spans writing, editing, publishing, communications, marketing, and social media in journalism, human and animal medicine, and higher education settings. Her side passions include personal and group productivity, time and project management, and lifehacking for ultimate efficiency and effectiveness. She's also an avid knitter, foodie, coffee aficionado, and dog-lover.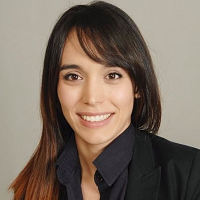 Andrea Guerrero Cignarella, MD, PGY4, Psychiatry Chief Resident, Rutgers New Jersey Medical School
Andrea was born and raised in Caracas, Venezuela and completed medical school at Universidad Central de Venezuela. Before starting residency, she worked as a research fellow in smoking cessation at the Veterans Administration (VA) Medical Center in Miami, FL. While there, understanding and learning about addictions became one of her interests. After residency, Andrea will complete her training at Yale Addiction Psychiatry Fellowship Program. She likes practicing yoga and meditation, going for runs, and hiking.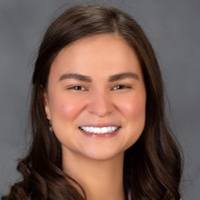 Diana Rubio, MD, PGY2, MedStar Family Medicine Residency Program, Georgetown University
Diana is a self-proclaimed coffee connoisseur, dance aficionado, and second-year family medicine resident at Georgetown University. She graduated from UCLA with a degree in Psychobiology and Public Health and earned her medical degree at the University of Minnesota Medical School. As a first-generation Latina, who is the first in her family to graduate from college and to pursue a career in medicine, she uses her culturally informed perspective on social justice issues to guide her research and advocacy work. Throughout her undergraduate and professional career, Diana engaged in community-based research and outreach with the hope of uplifting low-income communities. She revels in knowing that she will continue to improve the health of communities through direct patient care, research, and advocacy as a clinician-researcher. Her interests include health policy, preventive medicine, and community outreach.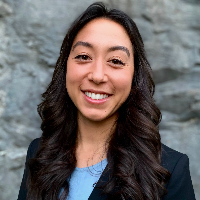 Alexis Dela Cruz, MD, PGY2, Department of Pediatrics, Duke University
Alexis is a second-year categorical Pediatrics resident at Duke University. She is originally from San Diego, California and earned a bachelor's degree in Biomedical Sciences at Northern Arizona University. She completed her MD at Robert Larner, MD, College of Medicine at the University of Vermont. Currently, she is a member of the AAMC's Organization of Resident Representatives and plans to pursue a career in newborn hospital medicine. Outside of work, she tends to a large collection of house plants, enjoys thrifting vintage finds, and is a regular at her local karaoke bar.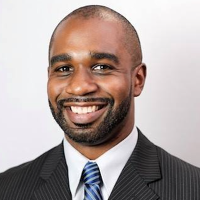 Dayle Hodge, MD, MS, PhD, PGY4, Department of Anesthesiology and Perioperative Medicine, Oregon Health & Science University
Dayle Hodge is a fourth-year resident and Research Chief Resident in the Department of Anesthesiology and Perioperative Medicine at Oregon Health & Science University (OHSU) in Portland, OR. Dayle is from Buffalo, NY and attended the University at Buffalo where he completed a bachelor's degree in aerospace engineering (with a minor in French language and literature), as well as bachelor's and master's degrees in mechanical engineering focusing on hemodynamics and vascular biomechanics. Upon graduation, he worked as a biomedical engineer in San Diego, CA designing instrumentation for minimally invasive orthopedic spine surgery. Afterwards Dayle matriculated into the MD/PhD Program at the Albert Einstein College of Medicine in Bronx, NY where his PhD dissertation focused on the role of stem cells in breast cancer metastasis. Dayle is currently performing research in the field of tissue engineering a part of his built-in fellowship in OHSU's Oregon Scholars Program. Outside of medicine, Dayle is an avid Buffalo Bills fan, enjoys biking and spending time with his family.